Midland is a Design Studio with offices in Pittsburgh, Pa and Columbus, Oh. Founded in 2015 by Matt Diersen and Greg Dutton, the studio creates spaces that approach beauty through simplicity. With projects throughout the United States, from New York and Los Angeles to the rural Midwest, the award winning studio is equally at home in open green spaces and dense urban areas.  

Midland's work has been featured in Dwell, Wallpaper*, New York Magazine, and GQ; as well as showcased on Discovery's Building Off the Grid and HGTV's Restored by the Fords. Their projects have been recognized through numerous awards by institutions such as the AIA and periodicals such as Architect Magazine.
Architecture and Interior Design Services
Project Conceptualization
Feasibility & Programming
Code Review
Documentation Drawings
Specifications
Construction Administration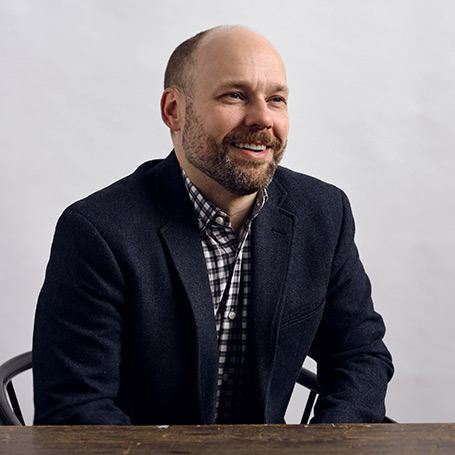 ---
Matt Diersen
Principal
A native Pittsburgher, Matt returned to the city in 2003 after studying at the University of Cincinnati, where the acclaimed co-operative education program afforded him professional experience in Chicago, Boston, and Louisville, Kentucky. He would refine his skills with several leading Pittsburgh firms in the years that followed, before a chance meeting with Greg, a past colleague and friend, would lead to a discussion of his dream of striking out on his own. Matt's dream meshed well with Greg's then-current solo practice, and in short order Midland was born. Matt's professional experience ranges from small renovations and additions, to homes, offices, restaurants, retail spaces, and multi-unit residential, both adaptive reuse and new construction.  He is especially proud of the work he's been able to contribute to the current revitalization of Pittsburgh's city neighborhoods, notably Downtown, East Liberty, and Lawrenceville. He enjoys applying his problem-solving designer's eye and experience to difficult construction details, onerous existing structures, and challenging building code compliance.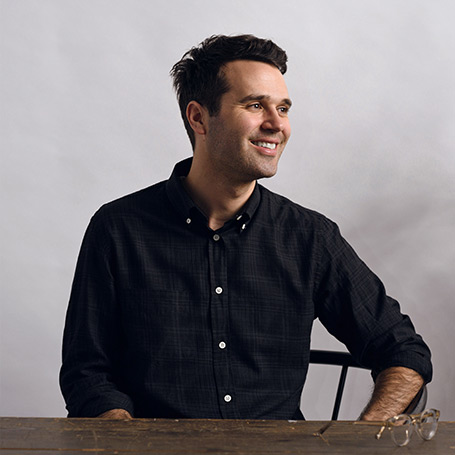 ---
Greg Dutton
Raised on a farm in Southeastern Ohio, Greg draws inspiration from the Appalachian vernacular of his childhood. It was his time spent working on his family's farm and his mother's contracting company that led him to pursue a career in building, though the path towards architecture wasn't exactly straight. After graduating from Miami University of Ohio, he spent his twenties pursuing his other passion, music, before coming back to architecture and later forming Midland with Matt. Greg loves all aspects of a project, from design through construction and has at times built his own work. He believes that the foundation of a successful project is formed through a one-on-one partnership with his clients, and draws on that collaborative spirit when creating. You can currently see Greg on Discovery's Building Off the Grid and HGTV's Restored by the Fords.
Awards & Recognition
2020 AIA Columbus Honor Award
The Hut
2020 AIA Ohio Merit Award
St. Mary's Chapel
2019 Residential Architect Design Award
Architect Magazine
The Hut
2019 AIA Ohio Honor Award
The Hut
2019 Best of Columbus Residential Architects
Home Builder Digest
2018 Faith & Form Design Award
St. Mary's Chapel
2018 Best of Pittsburgh
Frerotte Residence
2017 AIA Pittsburgh Honor Award
St. Mary's Chapel
2017 Best of New York
New York Magazine,
Todd Snyder Flagship