Backstories: The Off-Grid Retreat
The story behind our Off Grid Retreat project
We thought it'd be fun to start sharing the stories behind how some of our projects have come together. The off-Grid retreat was one of our earliest projects. Designed in 2012 and completed in the summer of 2014, it was the first time that we worked both as the designer and contractor.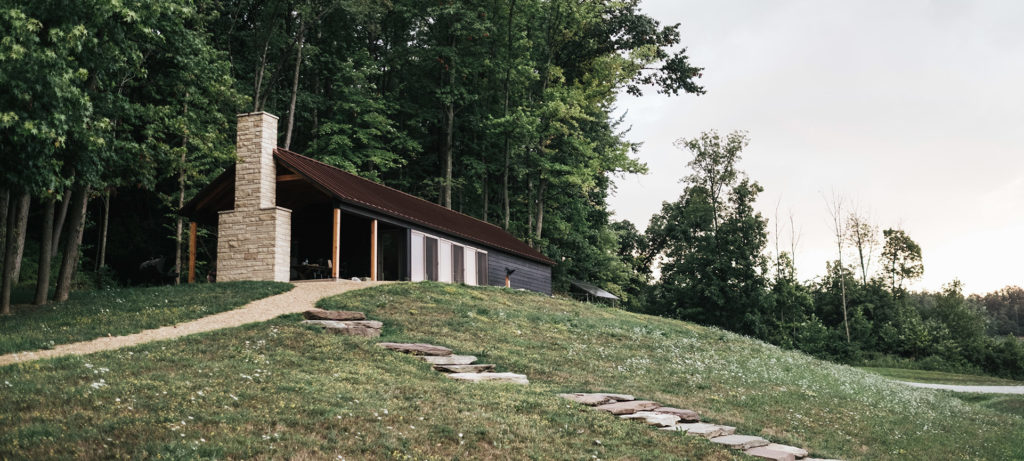 It's built on the Dutton family farm. My dad had talked for years about building a cabin on this hillside overlooking the lake.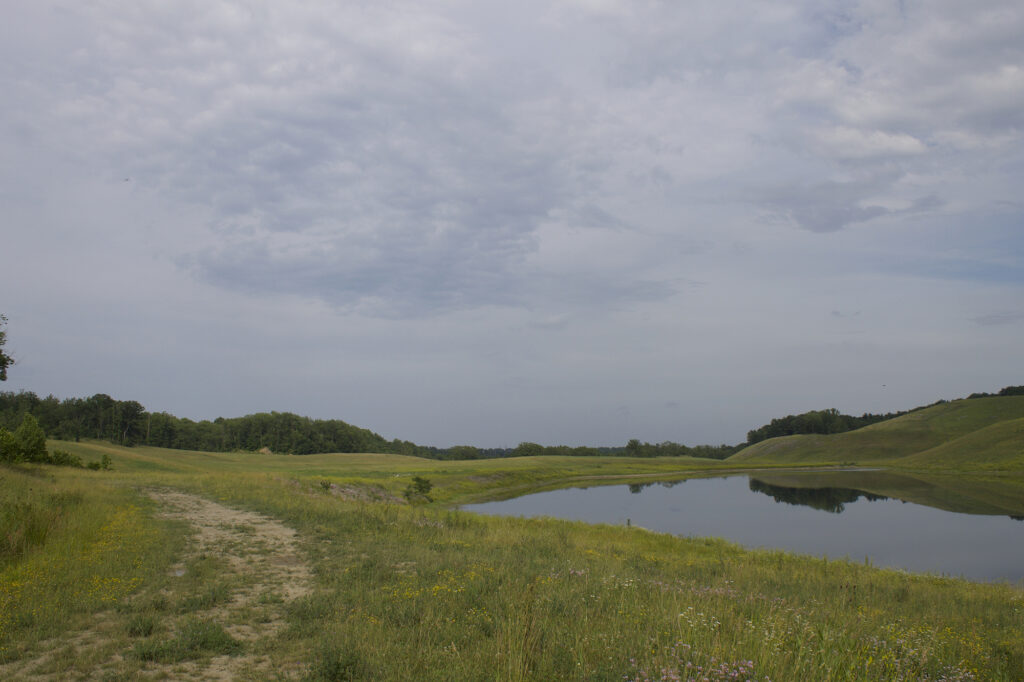 As a Father's Day gift in 2012 I gave him the initial design for the project.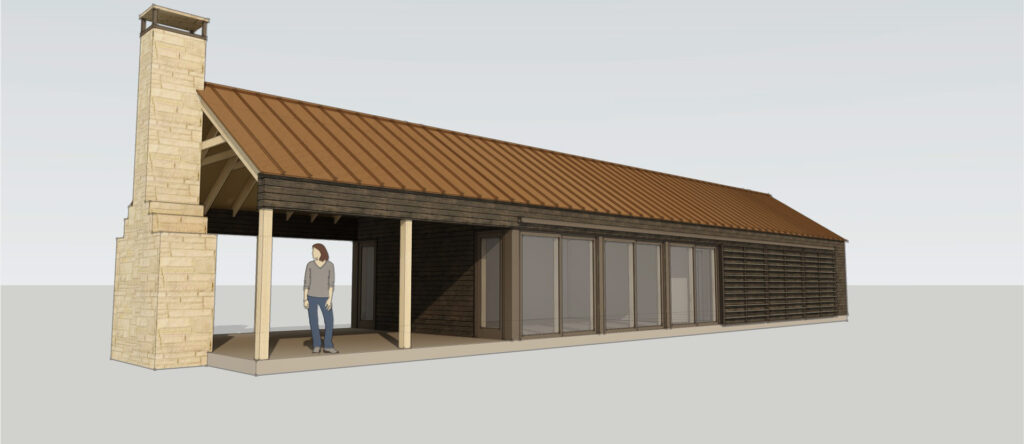 We broke ground in the late fall. Winter weather came early that year so we had to do the framing through the snow.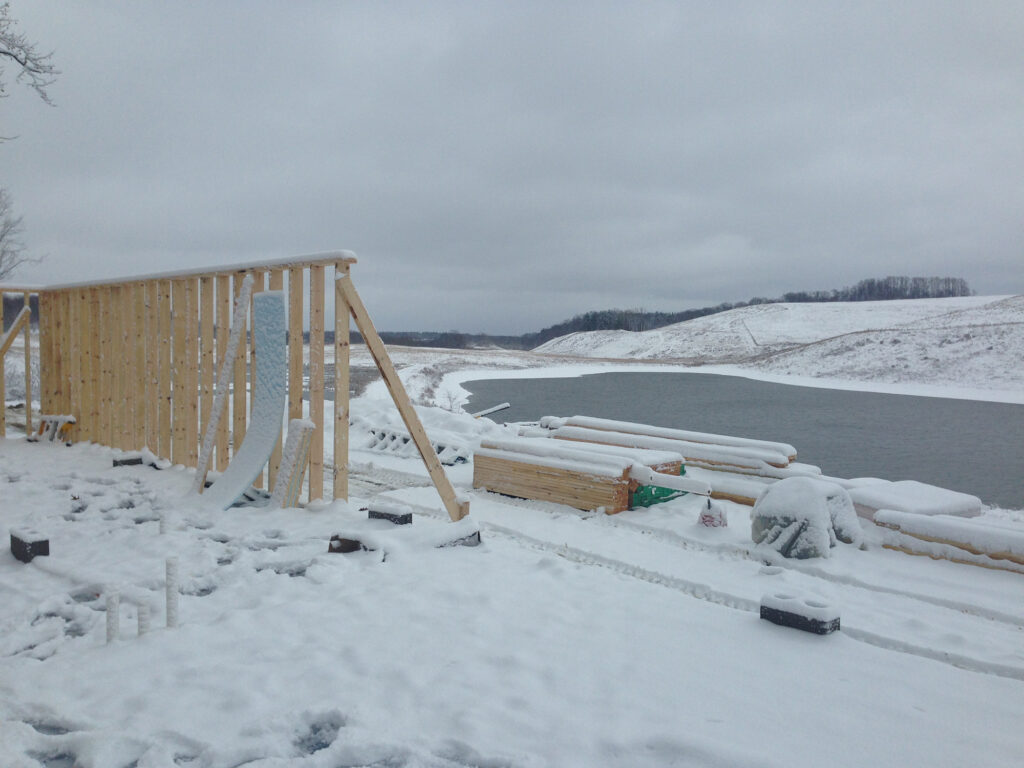 The siding is burnt cedar. It's a Japanese technique of preserving wood by charring it with fire called Shou Sugi Ban.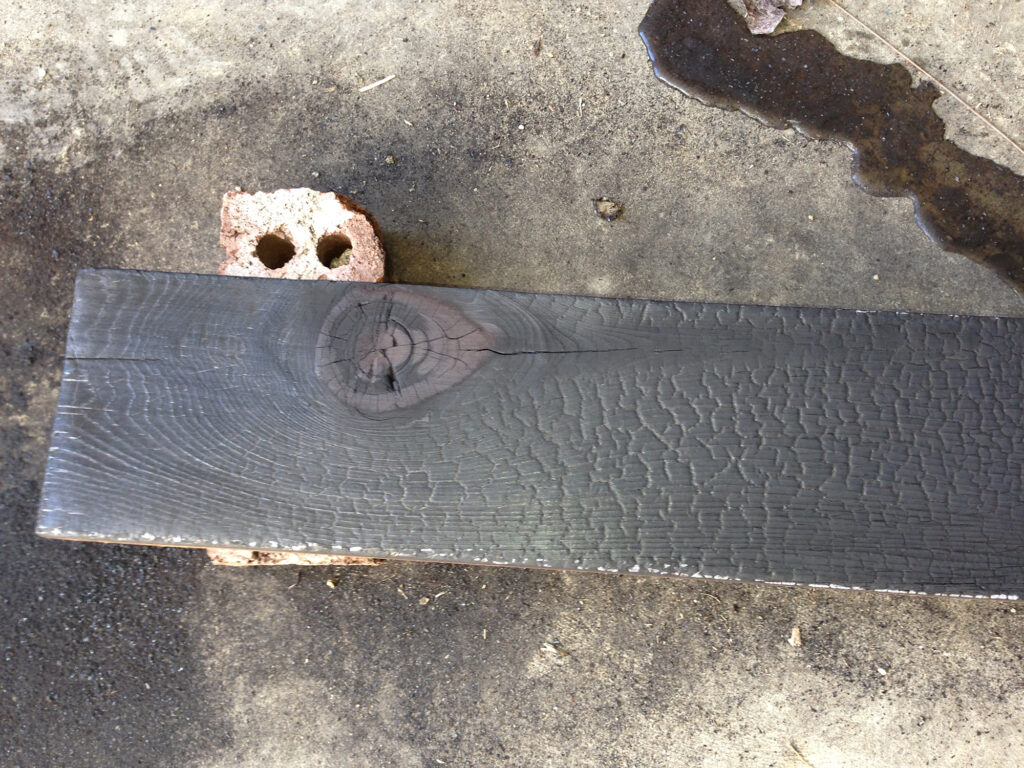 We used a propane roofing torch to pull it off.
The roofing is Corten. A type of steel that rapidly forms a rusted patina that preserves the material and gives it its deep red color.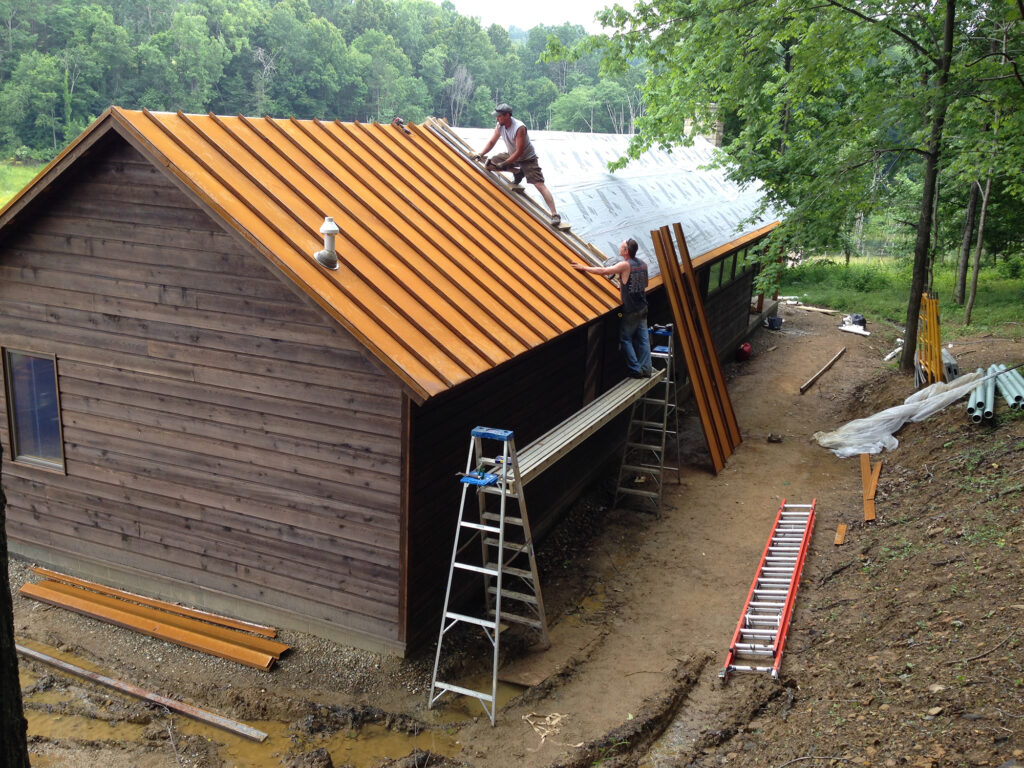 We left it in a field for a couple of weeks to rust prior to install.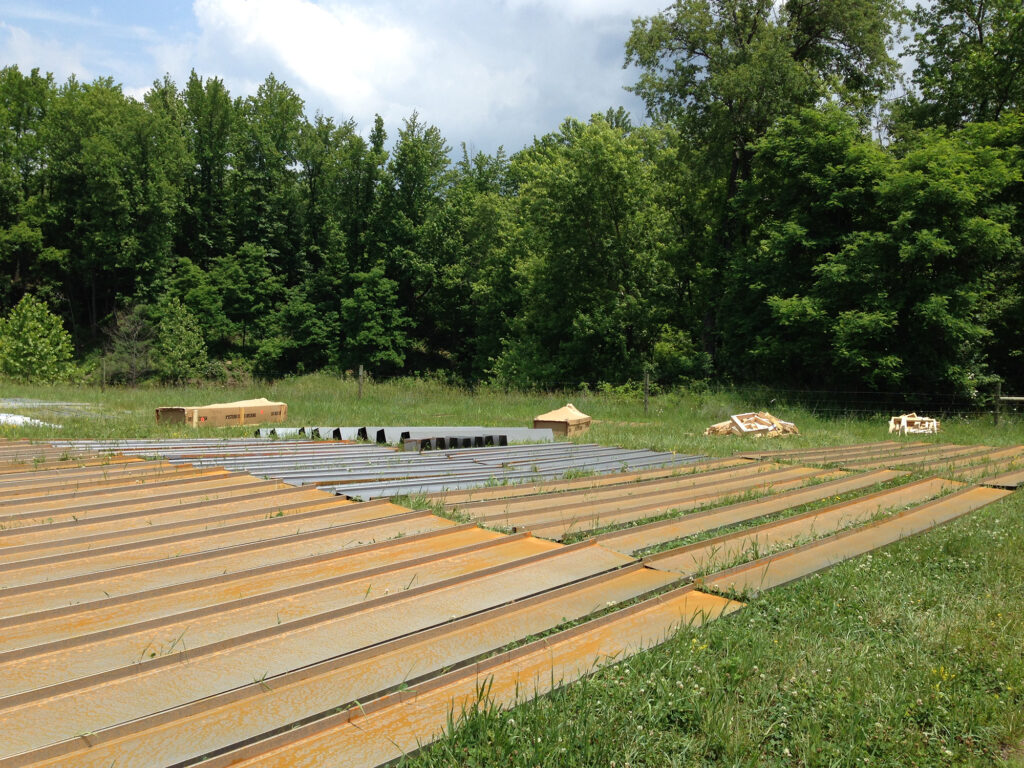 The deadline to complete the project was my wedding. My wife and I were getting married on the farm and the plan was to use as part of the ceremony and reception. We pulled some late nights but finished it with a couple of days to spare.